The Glyde-In Story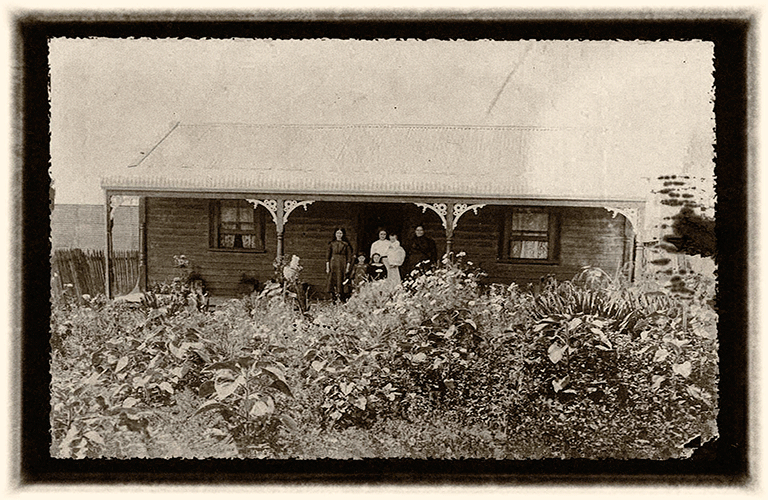 ON THIS PAGE
Foundation of Glyde-In 1981-1983
Progress of Glyde-In from 1984
The Nyungar/Whadjuck people were the original custodians of the land now known as the City of Fremantle, and the Town of East Fremantle.
"It had always been significant. Walyalup was the country along both banks of Derbal Yaragan. Manjaree was on the south bank near the mouth and the headland, and was perhaps an important meeting and trading place. Certainly it was a crossroads, because Manjaree was significant for precisely the same reason that Fremantle was settled – it was at the mouth of the river, where tracks converged."1
With the settlement by Captain Fremantle in 1829, the uses of the land changed forever. An original Certificate of Title was for 100 acres of land now known as the Plympton Ward in East Fremantle.2
It is the area where Glyde-In is located, and was originally granted to William Silas Pearse (who came to WA in 1829) and George Glyde (who arrived with his father William in 1830).
This land was subdivided, and some of the new streets were given Pearse and Glyde family names. So although Glyde Street may have been named after Susannah Hallet Glyde who married William Pearse, there is no verification of this. She was also George Glyde's sister, and the street could have taken its name from his family who were very prominent in the early Perth and Fremantle days.
"In 1885 the area was undeveloped vacant land. By 1897, Glyde, Hubble, Sewell and George Streets were in place with houses built consistently along them. By 1913 Plympton had filled out to the eastern side of King Street and by 1919, there were houses on every lot from East Street to Silas Street. Sewerage was connected to Plympton between 1914 and 1919."3
The first town plan of Fremantle was developed in 1833 by Surveyor-General J. S. Roe. It was not until 1897 that East Fremantle was gazetted as a separate municipality now known as the Town of East Fremantle.
---
LAND OWNERS 1880-1979
1894-1931 FG Peterson …No 78 Glyde Street.
1931-1936 Maria Peterson
1936-1940 Miss I Peterson (Note that the street number changed in 1940)
1941-1950 Lennard Gibson ….No 42 Glyde Street
1950-1954 Albert Farrington
1954-1975 Raymond Berglund
1975 John Berglund
1975-1979 Marjorie Jean Berglund
1979 East Fremantle Council bought the property to extend Glasson Park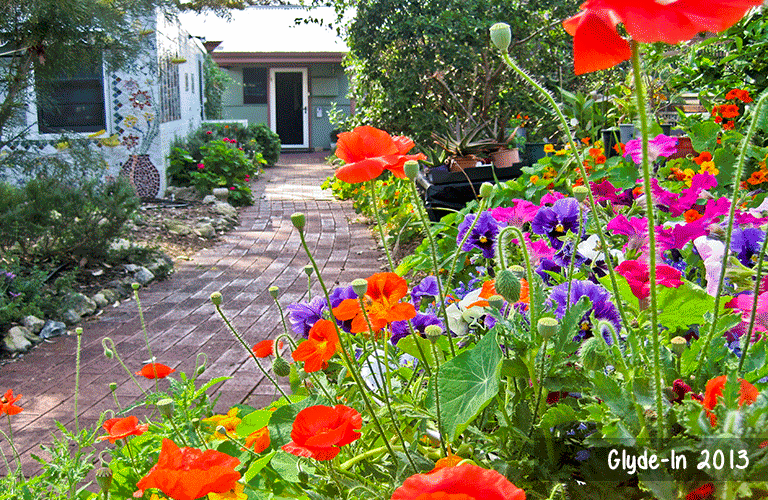 ---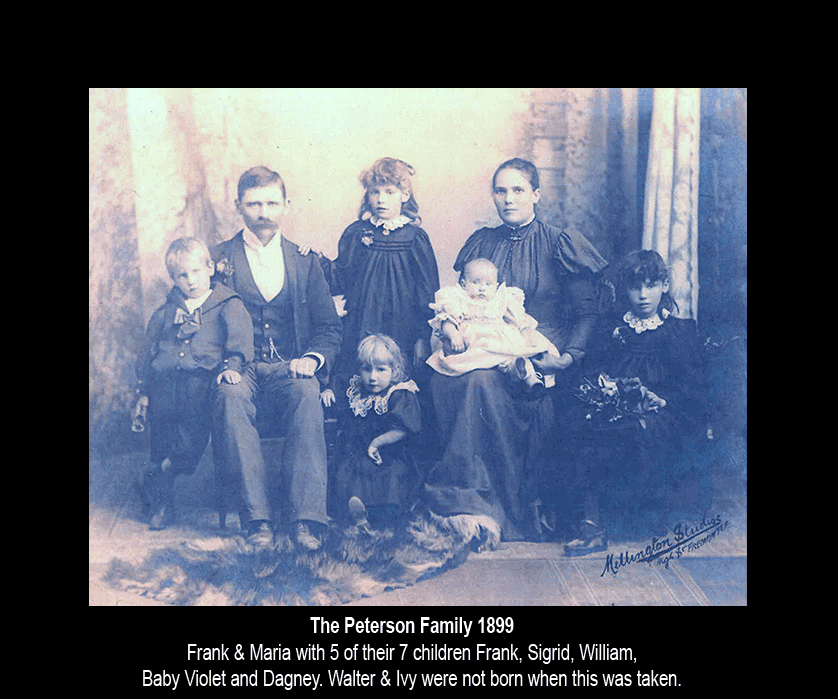 The Peterson family built and owned 78 (now 42) Glyde Street East Fremantle from 1894 to 1936.
Franz Gustav Petersson was born on the 21st February 1865 in Vittaryd, a rural area of southern Sweden. He was versatile and had experience in farming, milling and then as a baker in Råå Sweden, where he married Sophia Maria Reinholdsdotter Olsson on the 8th November 1889.
Life in Sweden at the time was very difficult, with high unemployment and few prospects for the future.
Sophia Maria's close relatives were all sea captains and owners of numerous barques and schooners—and in October 1891 Franz Petersson came to Western Australia on the barque Emilie which was captained by her older brother, Olof Peter Reinhold Olsson. Sophia Maria followed in July 1894 with her two young children Sigrid and Dagney on the steamship Port Victor.
The couple's emigration to Australia heralded the start of a new life and family which have been an integral part of the development of Fremantle.
On his arrival Franz Petersson changed the spelling of his name to Frank Peterson. This was a common practice at the time.
The Peterson family home was built on an angle towards the back of the block, an unusual practice as other houses in the Plympton Precinct were built close to the street-front boundary. Frank also owned the block of land at the rear of 78 Glyde Street that fronted Hubble Street and had stables on the land adjacent to it.
Frank Peterson ran a bus service from Fremantle to East Fremantle until the advent of a tram service. He then became a Master carrier until his death in 1931. He was a foundation member of the Fremantle Lumpers Union and the Ancient Order of Foresters Court Robin Hood– Fremantle.
Sofia Maria and Frank Peterson had seven children with the youngest five being born in the house at 78 Glyde Street.
Sigrid Cecilia Catarina (1890- 1960)
Dagney Valborg Maria (1891-1971)
Frank Reinhold (1895-1951)
Lillian Edith (1896-1970)
Violet Svea Martha (1899 –1970)
Walter Egar (1901- 1962)
Ivy Hanna Beatrice (1907- 1974)
Frank Gustaf Peterson passed away on 16th December 1931. Ivy Peterson, the youngest Peterson sibling, nursed her mother through a long illness, and inherited the Glyde Street and Hubble Street properties when Sofia Maria passed away in 1936. Both properties were subsequently sold.
---
By 1973 community learning centres were beginning to open in Victoria. They were supported by the Whitlam Government's Australia Assistance Plan, underpinned by Gwen Wesson's research findings that many young women in Victoria felt isolated and believed that they had few opportunities to pursue their interests or further their education. Wesson, a lecturer in Urban Education at La Trobe University, visited Perth to spread and promote her ideas. Her lecture: Women's Learning Centres – further education for women by women inspired women, working together, to establish learning centres in their own neighbourhood. Soon after Wesson's visit several community centres opened in Western Australia, such as in Kalamunda, 1977, and Nedlands' Tresillian in 1978.
In 1980 Maureen Wright, the Town of East Fremantle's Recreation Officer, sought advice about starting a community centre from Catherine Doherty, her Nedlands counterpart. Doherty suggested that new East Fremantle resident Pam Jones, a former member of Tresillian, be approached to see if she would be interested in the idea of establishing a similar centre in East Fremantle. Maureen Wright and Pam Jones arranged two community meetings. Twelve people came to the second meeting, where Pam enthused her audience by talking about her experiences at Tresillian. These women would form the core group of the fledgling community centre. They were Pam Jones, Joan Storer, Ann-Marie (Catton) Medcalf, Robyn Granath, Danielle Hughes, J. Karmelita, Marlene Michelides, Colleen Wallace, Nola Bindon, Sue Strange, Sandy Stock and Maureen Wright.
The Town of East Fremantle agreed with Maureen Wright's suggestion that 42 Glyde Street, originally purchased by the Council in 1978 to extend Glasson Park, would be ideal for a community centre. Once the property was secured the enthusiastic group of women set to work with gusto to transform the house. During 'busy bees', often with help from their husbands, the women cleaned, scrubbed, sanded and painted. They tidied the garden, and acquired furniture from here and there. A fence was erected and secured with a safety gate.
Using their skills and knowledge, each member of the founding group volunteered to teach a class. By April 1981 they distributed their first newsletter advertising a variety of courses. A crèche was offered to encourage mothers to attend, sixty-five people signed up, and classes commenced in June 1981. The first courses included patchwork, cooking demonstrations, pottery, mah-jong and French and Italian languages.
Once these courses were up and running successfully, the council required an official organisational structure to be established; positions with associated responsibilities, formalised rules through a constitution. Eleven members of a six-month Steering Committee were formally elected in July 1981. The new centre, an unincorporated organisation, was to be called the Glyde-In Community Centre. The Council could not guarantee tenure at No. 42, but would subsidise the cost of premises and provide assistance with administration.
Soon the range of courses increased. New members came forward to offer their skills, for example crochet, home repair skills, yoga, elementary bookkeeping, martial arts self- defence for women. St Johns Ambulance was invited to give a first-aid course. School holiday activities were introduced for children.
Calls for equipment were made through the centre's newsletters, and yielded items such as a typewriter, crockery, kitchen utensils, card tables, craft materials, gardening equipment, plants and more.
Funds needed to expand activities came from renting space in the premises, donations, running a crèche, membership fees and course fees. Encouraged by their success, Glyde-In's committee applied for small grants. The Department of Youth, Sport & Recreation donated $250 and the Council donated $100 towards school holiday activities. To celebrate its success Glyde-In held its first Open Day in November 1981 to showcase the work at the Centre and to sell their handicrafts, serving refreshments and barbequed food.
The group of founding members were victims of their own success. Pam Jones, Centre Co-ordinator, wrote to the Town Clerk explaining that committee duties, giving and attending classes, running 'busy bees' and administration had begun to take their toll on the small band of workers. These responsibilities, coupled with uncertainty of the possible extension of Glasson Park and the likely loss of their house, became cause for concern. Due to the heavy work-load, only five committee members attended the first Annual General Meeting. The roles of Secretary, Treasurer and Newsletter Co-ordinator fell vacant. However, though reduced in number, the office-bearers were determined to succeed. Soon people came forward offering administrative and other assistance.
In January 1982, the six-month term of the Steering Committee expired. Despite its short tenure, the committee's achievements were outstanding. Many people made new friends in a welcoming environment. Due to increased demand and introduction of new activities, extra space for classes was needed. Using a grant of $3,140 from the Instant Lotteries Committee, coupled with $2,400 from Glyde-In organisation itself and a Council contribution of $8,468, the extension to the rear of the house commenced.
In 1983, with the extra space and the installation of a kiln, pottery, language classes, cookery and patchwork continued to be popular. New educational experiences were slowly introduced, such as wine appreciation, painting and beadwork.
Pam Jones' role in the formation of Glyde-In was acknowledged when she was awarded the East Fremantle 1982 Australia Day Citizen Award. Apart from the 'founding mothers', there were other significant community members who contributed to its success including George and Norma Hartley (George worked tirelessly on renovations, especially the garage, and Norma served on the committee in several roles for fourteen years). Wally House, neighbour of No. 42, kept an eye on the building for any "suspicious activity".
No single person was responsible for the learning centre's early success. It was a group effort and their enthusiasm, determination and staying power resulted in a successful and vibrant community centre.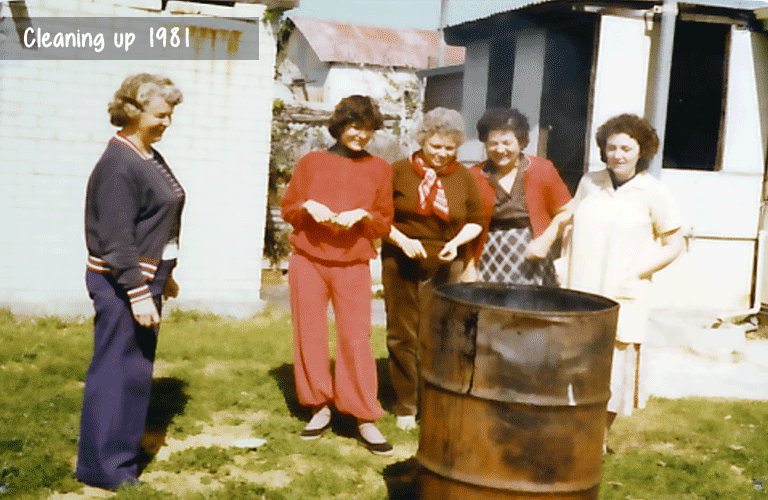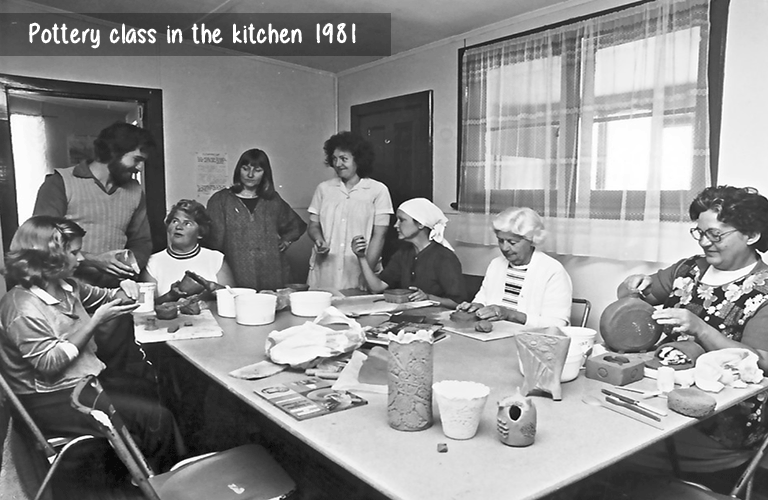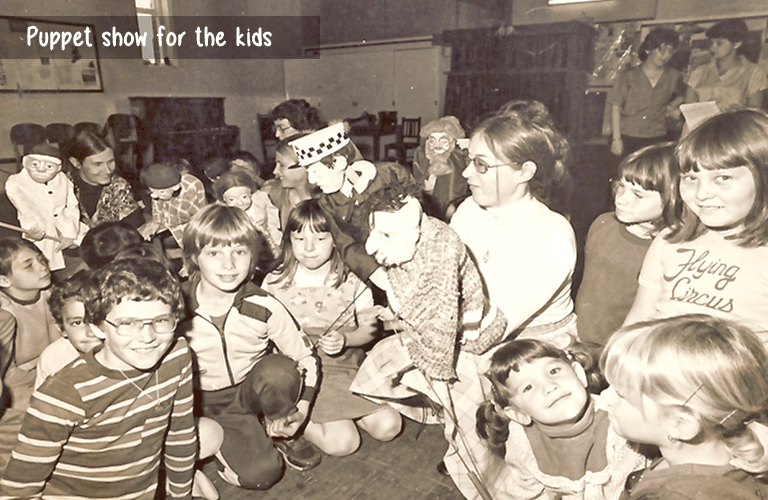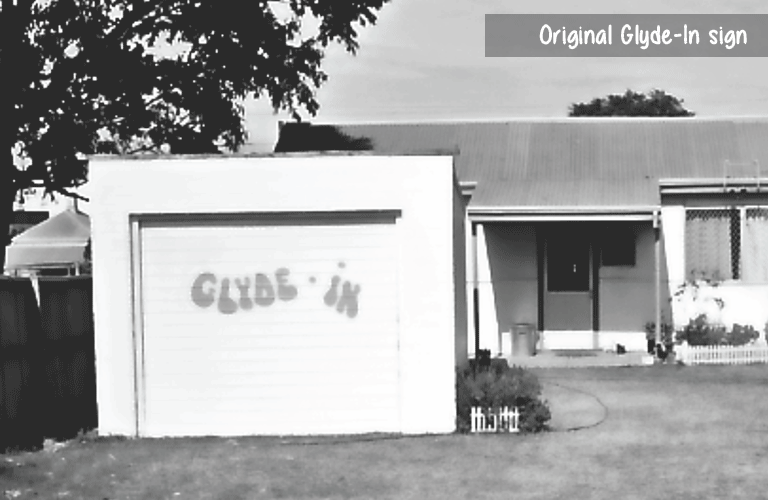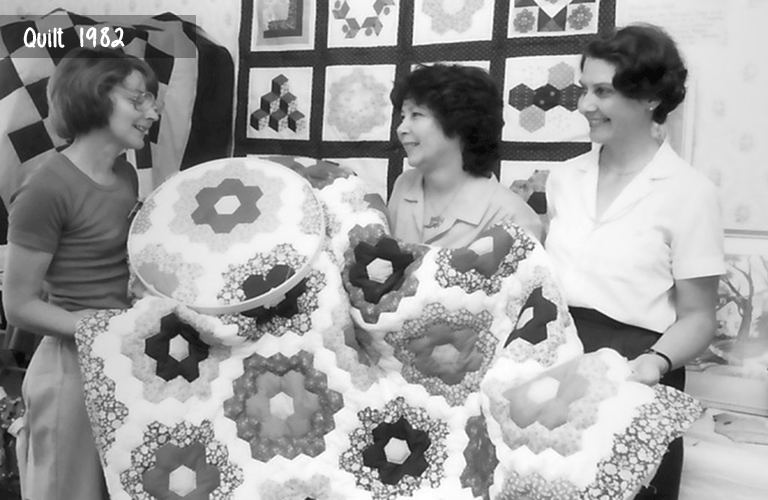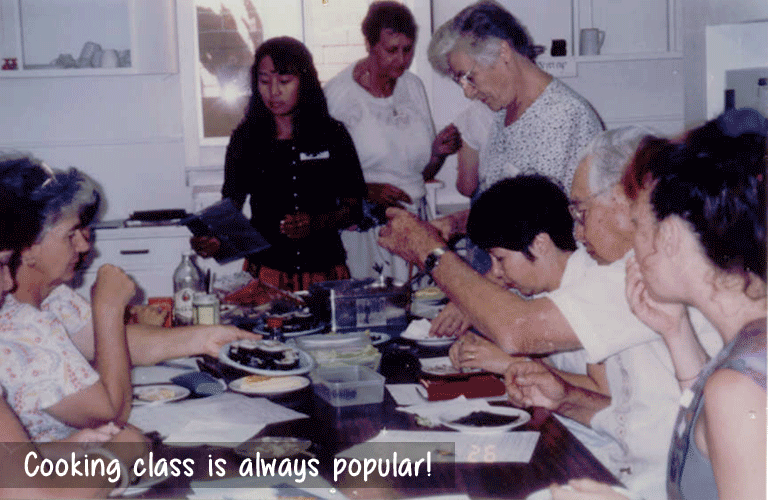 ---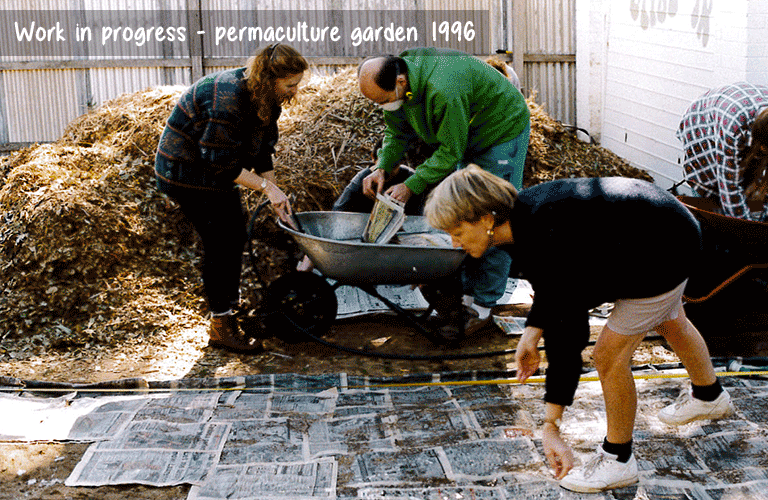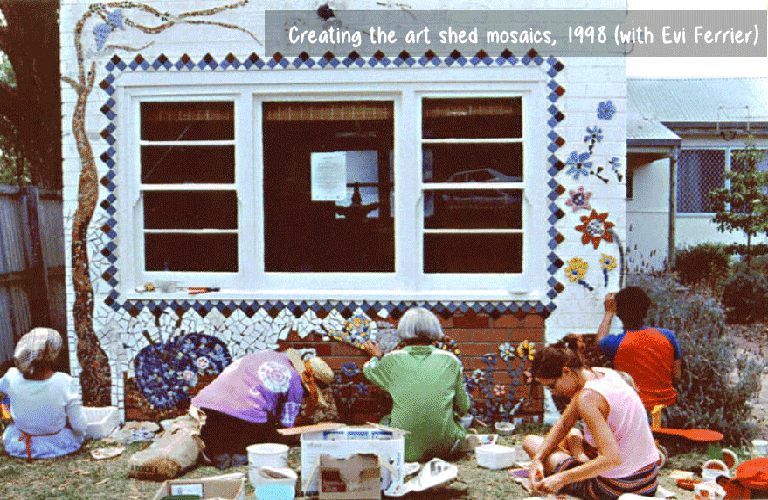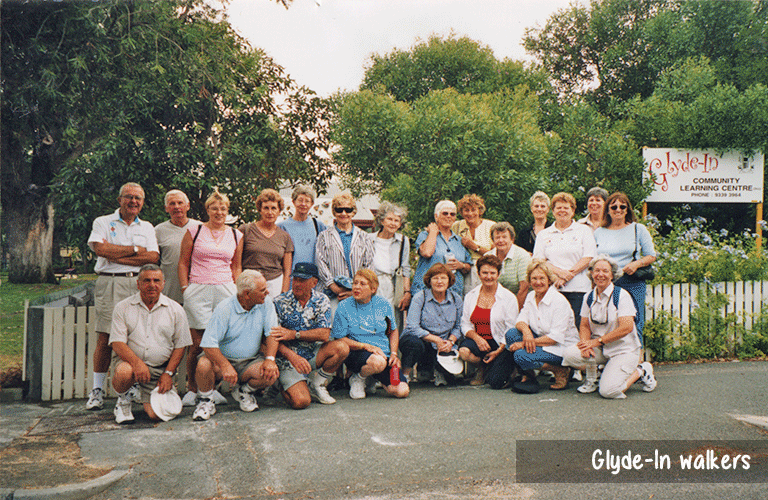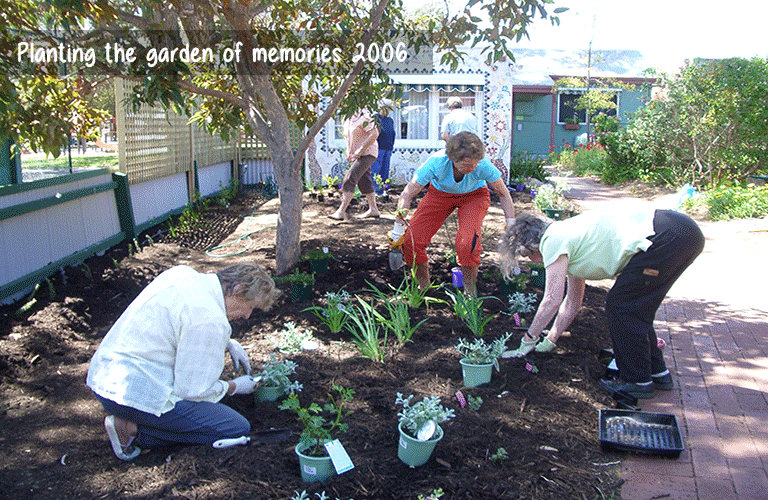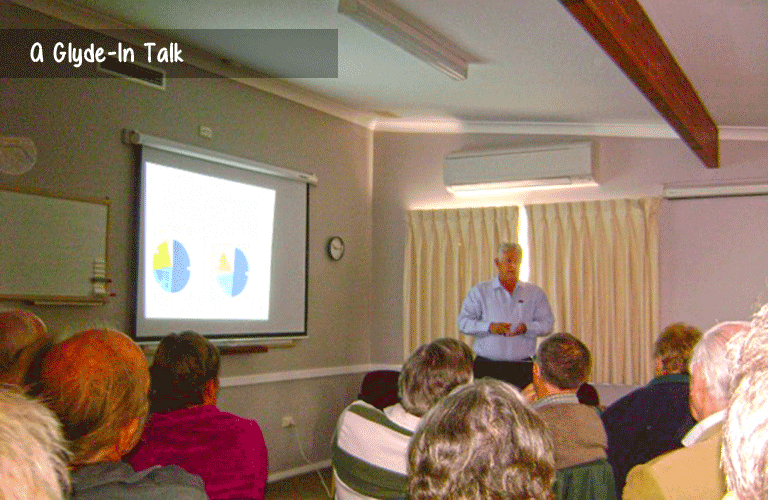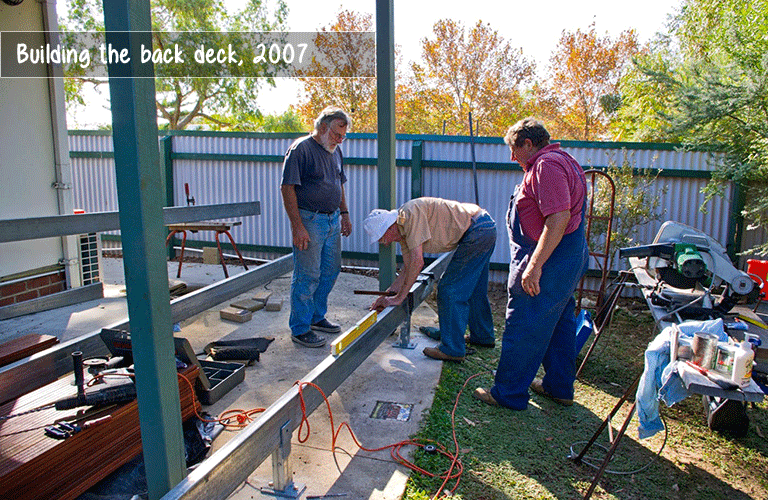 Over the decades Glyde-In has gone through many highs and lows. Fun, fellowship and learning have been interspersed with the recurring serious issues of finance, membership numbers, and security of the venue at No 42 Glyde Street.
Finance continued to be negotiated through grants. Always the Town of East Fremantle offered financial support which grew in increasingly generous proportions over the years.
Applying for grants, organising activities and promoting the Centre all took time and the Committee believed a paid assistant was necessary. So in May 1985, Narelle Abercromby took up the position as the first part time paid coordinator and receptionist under a six month Commonwealth Employment Grant. Membership grew and the activity list extended to include yoga, wine tasting, communications and dressmaking. The new Creative Community FM Radio transmitting to Melville, Fremantle and Cockburn used the Glyde-In Centre as its base.
However, by February 1989 finances and membership were down and so an Extraordinary General Meeting was called to discuss the viability of Glyde-In. The Mayor of the Town of East Fremantle, the Town Clerk and five Councillors attended. But despite considerable discussion no conclusion was reached. Fortunately, by July of the same year a grant from the local council was received with the promise of a second later in the year.
Similarly, at the 1993 AGM, the financial report showed not only a need for more money but also a need for a full-time person to coordinate the programs. Discussion was enthusiastic. Ideas for fund-raising abounded and included extending the applications for grants to other local councils, since members came from near and far; offering local businesses advertising space in the regular newsletter; creating a 'Friends of Glyde-In' group; holding a fete, and even applying for a grant from Lotterywest.
Some of these ideas were successful and so the financial position of Glyde-In was secure again. Small building improvements were made and the continued employment of a paid office person was possible, but always in a part time capacity. These women willingly accepted the challenges of the time and brought innovative ideas with them. Their commitment, combined with a core group of dedicated committee members and others, kept their centre functioning. They were creative and hardworking in their fund raising efforts. For the next decade finances, membership and activities fluctuated. However, by the 1997-98 financial year the same old problems had surfaced in seemingly overwhelming proportions. Yet another coordinator resigned. The Committee discussed the possibility of closure. Then they took the 'brave' step to revitalise the organisation by appointing a full-time coordinator. Ann Reeves took up the position in April 1999.
This proved to be a turning point. Her leadership and inspiration, combined with the expertise of Ann Edwards, the new business advisor and computer tutor, placed Glyde-In in a more secure position from which it has never looked back. Their strong submission to the Town of East Fremantle saw a substantial grant added to the organisation's budget and crisis was again averted.
As always this injection of funds brought confidence and stability to the organisation. Now there was money for advertising, office staff and tutors. Membership grew rapidly, reaching 760 by 2016. The demand for a wider range of activities increased. Diversification required new tutors who were paid small remunerations for their work and commitment. Courses ranged from permaculture and gardening to various arts and crafts. Later, short talks, day bus trips, computer lessons and outdoor activities like walking and cycling featured in the programmes. Group tours within Australia and overseas for the more adventurous began. All are still highly popular.
Glyde-In's existing strong sense of identity is twofold; membership and community. Both developed gradually. The members enjoy fellowship and learning and can share knowledge and stories with one another. To this end, regular communication is important. Newsletters showing a simple seagull motif started in 1984. After incorporation in 1985, the new name Glyde-In Community Group was used. Then in 1997, the registration of a name change under the Associations Incorporation Act 1987 meant Glyde-In Community Learning Centre (Inc) and its new symbol of the open door appeared on the newsletters. More recently a comprehensive website was created, creating easy access to information to the broader community.
Furthermore, facilities have been shared with community groups since the outset. Alcoholics Anonymous was the first to rent a regular space in early 1981. Today, a number of independent bodies as well as regular Glyde-In groups make use of the rooms. Many members have become involved in activities taking place in the wider community. Examples of this are the creation of a banner to commemorate the 1997 Centennial Celebrations of Town of East Fremantle and more recently support for the Victorian Bushfire Relief and the Carnarvon Flood Appeals. This commitment and loyalty grew. Life Memberships, introduced in 2011, honoured those with outstanding dedication to the organisation and all it represented. The first to receive this award were Sandra Bantoft, John Darby, Jan Machin and Denise Versteeg.
The property at No 42 Glyde Street needed extensive improvements. Plans were drawn up. In 2006, the first of many grants from the Fremantle Port Authority provided garden furniture for the Garden of Memories. A year later, a Lotterywest Grant allowed for the refurbishment of the kitchen, whilst another from the Fremantle Port Authority provided for an accessible toilet and a new jarrah deck (2011). An energetic team of volunteers led by Peter Kelly undertook the alterations and their work was appreciated by everyone.
But one issue remained unresolved. Pride of place was clouded by the lack of permanency. In 2014 a five year lease with an option of a further five was negotiated and signed by the Town of East Fremantle CEO and the then-Chair of Glyde-In Jono Farmer. Permanency at No 42 Glyde Street was a reality. Financial security seemed assured. Identity was complete. Everything about Glyde-In was positive.
---
Frank Peterson bought the land and built the Glyde Street family home in 1894 for his wife and children to start a new life in a country far from their Swedish heritage. This home was a home of learning, happiness and sharing with the common bond of family to embrace the challenges of the future.
This Peterson family spirit has now expanded into the community culture that has since 1981 been created within the Glyde-in Learning Centre.

It allows any individual access to courses and activities at modest cost, regardless of age, gender or other prior qualifications;
It provides opportunities for all people to exchange skills and to engage in social interaction on many levels;
It recognises the right of members to contribute ideas and volunteer their services in facilitating and expanding the programmes;
And it allows members shared responsibility for programming, organisation and management.
A Strategic Plan to ensure the Centre is aligned with member and community expectations is in place and is progressively updated by the Glyde-In Management team.
This culture of sharing and learning and these features have provided a sense of ownership which will ensure the continued success into the future of the Glyde-In Community Learning Centre.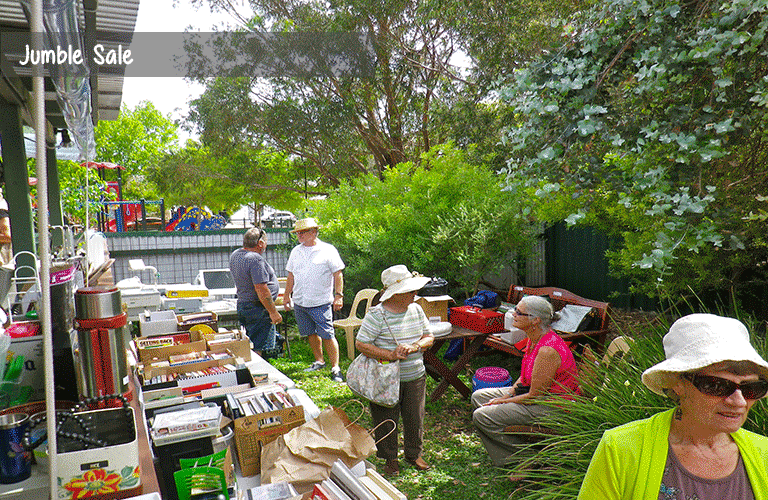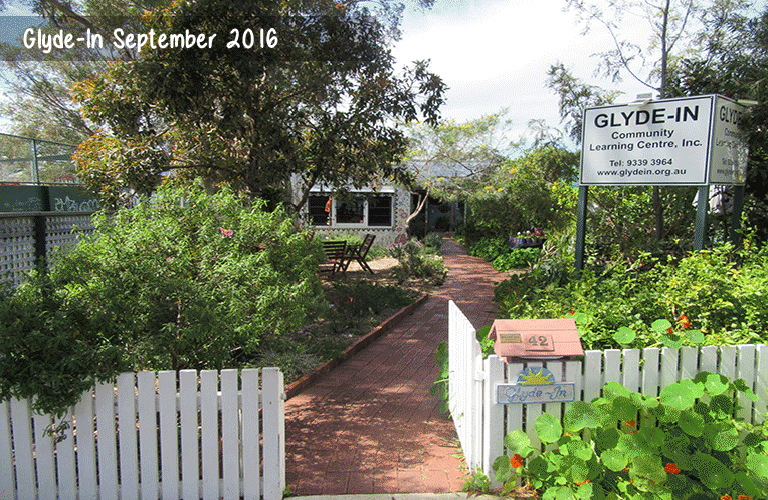 ---
| | | |
| --- | --- | --- |
| Linley Batterham | Jono Farmer | Jan Machin |
| John Black | Joanna Forman | Maureen Schram |
| Sue Brown | Jane Leahy-Kane | Sue Johnson (editor). |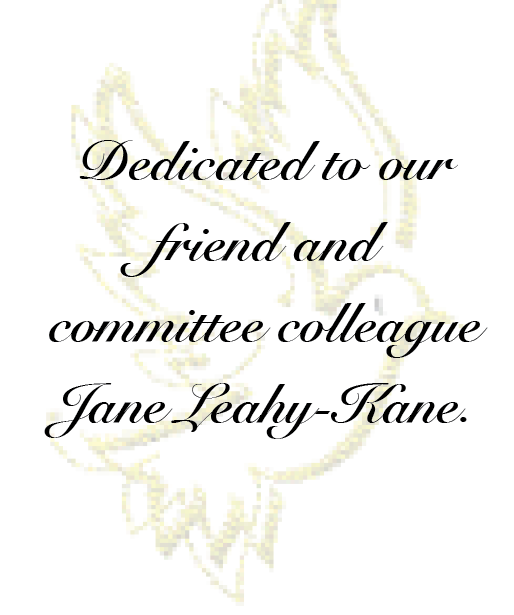 1. The Early Days
Pamphlet:
1 Old Shoreline Heritage Trails Fremantle Manjaree Track. A Commonwealth/State Bicentennial Project, Australia, 1788-1988
Primary:
2 Certificate of Title under'The Transfer of Land Act 1874', Vol V11 Folio 170, Landgate WA.
3 The Town of East Fremantle Town Planning Scheme No. 3: Local planning strategy.
2. Land Owners 1880-1979
Primary:
Certificate of Title under'The Transfer of Land Act 1874', Vol V11 Folio 170, Landgate WA.
Town of East Fremantle.
Wise Post Office Directories.

3. The Peterson Family
Primary and Secondary:
John Black's family history


4. Foundation of Glyde-In 1981-1983
Secondary:
City of Nedlands website
Edwards Ann M, The Glyde –In Community Group: the Formative Years 1981-1983, 2007 (unpublished).
Shire of Kalamunda website

5. Progress of Glyde-In from 1984
Primary:
Glyde-In Committee Minutes and AGM Minutes 1984-2015.

6. Future:
Secondary:
Glyde-In Community Learning Centre Mission Statement
Glyde-In Community Learning Centre Strategic Plan 2014-2019.