Term 4: Enrol anytime in person or online.

Annual General Meeting

Click here to read about Glyde-In's past year, in Gordon MacNish's report to the Annual General Meeting, October 2018.
Who We Are
Glyde-In Community Learning Centre, 42 Glyde Street, East Fremantle, offers courses, talks and activities that we hope will enrich your enjoyment and knowledge, and foster a healthy community life.
We aim to be a source of learning that doesn't cost the earth, that doesn't need prior knowledge or qualifications, and doesn't ask for a huge commitment of your time. Our courses are non-competitive and informal. Tutors are from all walks of life, and we welcome more! The Centre is run by a volunteer Management Committee, and four part-time staff members. We generate much of our funding through membership and course fees, and are also supported greatly by the Town of East Fremantle, who provides our building and its maintenance, and very substantial funding.

Glyde-In gratefully acknowledges the support of staff and councillors of East Fremantle Council.

Note: Concession eligibility is for those holding an Age Pension Card, a DVA Card or a Health Care Card (not National Seniors' Health Care Card).
Online Enrolment Instructions
To watch the Online Enrolment Video Tutorial Click Here
To download Online Enrolment Written Instructions Click Here
Coming Up...
...Click on an activity below for details or, visit our
programme
page for a complete list and to enrol into multiple activities.

Cost $17 or $12 for Members or $8 Concession
Single session
Session time 1 hr
Venue Glyde-In Garden Room
2 places remaining
President Trumps decision to withdraw the United States from the Trans-Pacific Partnership coupled with a spate of recent tariffs and a general hostility to the World Trade Organization threaten not only the international trading system, but the broader rules-based order upon which Australia relies to defend its interests in an uncertain era. Professor Gordon Flake will discuss these and other changes in the region.
Membership is required
Cost $96 or $77 Concession
8 weeks
Session time 1 hr, 30 min
Venue Glyde-in back room
0 places remaining
Sorry, this class is full (continuing students, please re-book).
Membership is required
Cost $64 or $51 Concession
8 weeks
Session time 1 hr
Venue Glyde-In Garden Room
7 places remaining
Learn some simple take home meditation and breathing techniques. Youll find they help memory and focus, improve health, activate the happy hormones, and melt away stress. Some gentle breath work, a meditation technique and finally conscious relaxation.

Cost $25 or $20 for Members
Single session
Session time 0 hr, 30 min
Venue Glyde-In Computer room
0 places remaining
Book a one-on-one 30-minute session for help with a problem or project of your choice. Android devices or Smartphones).

Cost $21 or $16 for Members or $13 Concession
Single session
Session time 2 hr
Venue Glyde-In Garden Room
0 places remaining
The Japanese kimono is elegance itself. A typical outfit has 12 or more separate pieces that are worn, matched and secured in prescribed ways, and putting them on is a unique form of exercise! Come and see what it takes. Sakaya will bring kimonos for you all to try, and then show you how to walk with grace in one. Youll also learn some exquisite hand movements using a traditional fan, and other aspects of Japanese society in this wonderful opportunity.
Membership is required
Cost $96 or $77 Concession
6 weeks
Session time 2 hr
Venue Glyde-In Garden Room
3 places remaining
Everybody can learn to paint. If you have always wanted to try art or want to improve your skills, bring along your acrylic paint and canvases and have a go in an encouraging environment. Sean will help you learn skills to improve or experiment with your painting. Be prepared to use fingers, brushes, spatulas, and to enjoy yourself. Things to bring.
Glyde-In is grateful for the support of:

Lotterywest

The Town of East Fremantle

Fremantle Ports
Glyde-In is a proud member of: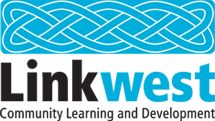 Linkwest Community Learning & Development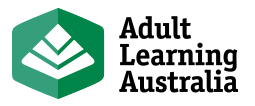 Adult Learners Week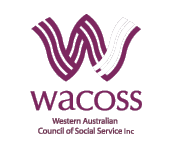 WA Council of Social Services