Summer School: Enrol now.
Term 1 2019 programme: Enrol from Wednesday 6 February.

Annual General Meeting

Click here to read about Glyde-In's past year, in Gordon MacNish's report to the Annual General Meeting, October 2018.
Who We Are
Glyde-In Community Learning Centre, 42 Glyde Street, East Fremantle, offers courses, talks and activities that we hope will enrich your enjoyment and knowledge, and foster a healthy community life.
We aim to be a source of learning that doesn't cost the earth, that doesn't need prior knowledge or qualifications, and doesn't ask for a huge commitment of your time. Our courses are non-competitive and informal. Tutors are from all walks of life, and we welcome more! The Centre is run by a volunteer Management Committee, and four part-time staff members. We generate much of our funding through membership and course fees, and are also supported greatly by the Town of East Fremantle, who provides our building and its maintenance, and very substantial funding.

Glyde-In gratefully acknowledges the support of staff and councillors of East Fremantle Council.

Note: Concession eligibility is for those holding an Age Pension Card, a DVA Card or a Health Care Card (not National Seniors' Health Care Card).
Online Enrolment Instructions
To watch the Online Enrolment Video Tutorial Click Here
To download Online Enrolment Written Instructions Click Here
Coming Up...
...Click on an activity below for details or, visit our
programme
page for a complete list and to enrol into multiple activities.

Cost $70 or $60 for Members
Single session
Session time 4 hr, 30 min
Venue
0 places remaining
Bus trip: Take a leisurely drive and be enthralled by the glorious Christmas lights in the city, Kings Park and special areas of our southern suburbs. A delicious fish-and-chips supper at Freo Harbour is included.

Cost $40 or $32 Concession
5 days
Session time 1 hr
Venue Glyde-In Front room
3 places remaining
Learn some of the benefits of mindfulness practice, in the peaceful lee of the new year. You will discover ways to create a quiet space in a hectic world and become more present in your everyday life. 5 sessions, Monday 7 to Friday 11 January. 8-9am. $40 / $32 conc.

Cost $12 or $8 Concession
Single session
Session time 1 hr
Venue Glyde-In Garden Room
0 places remaining
Bob Mead, Forensic Toxicologist and Biochemist, Murdoch University Miscarriages of justice can occur because of bias, tunnel vision, expectation and misinterpretation of forensic evidence. Well take a look at intriguing homicide cases and compare good and poor forensic investigations, and well learn of cases in which forensic findings turned investigations upside down. Stimulating stuff! 3 sessions, Monday 7, Tuesday 8 & Wednesday 9 January, 9.30-10.30am. $36 / $24 or single session $12 / 8.

Cost $80 or $64 Concession
2 weeks
Session time 2 hr, 30 min
Venue Glyde-in back room
10 places remaining
Fiona, practising artist and teacher, will guide you through drawing techniques using pencil, charcoal and pen and ink. Learn firstly how to use the materials independently and as mixed media, then how to draw flowers, birds and dogs. Please bring an A2 cartridge drawing book, 2B, 4B, 6B lead pencils, assorted willow charcoal sticks, a Conte stick, a knead-able eraser, 0.1, 0.2 & 0.3 pens, a size 4 round brush and black ink. 2 Mondays & 2 Fridays, 7, 11, 14 & 18 January, 9.30am-12noon. $80 / 64 conc + things to bring.

Cost $32 or $26 Concession
3 days
Session time 2 hr
Venue Glyde-In Front room
8 places remaining
Romantic love is one of literatures greatest subjects. Poetry is our richest form of language, and of all the arts it is the one that understands love more fully and intimately. From classical courtship to modern relationship, we explore six centuries of the poetry of love. Were in good time for St Valentines Day too. Monday, Wed & Friday, 7, 9 & 11 January, 10am-12noon. $32 / $26 conc.

Cost $12 or $8 Concession
2 days
Session time 1 hr, 30 min
Venue Glyde-In Garden Room
26 places remaining
Art pushes limits, broadens minds and stimulates conversation. Artists throughout history use the same elements to create their work - line, colour, tone, texture, space, shape and form - yet no two pieces are the same. We will explore each of these fundamental art elements and show through examples how important they are. Wonder why you love some art works and dislike, even detest, others? Find out how your responses are manipulated; learn about artists basic design principles. Not surprisingly, they are used in advertising and fashion too to encourage greater public consumption. Images will be shown to demonstrate how balance, movement, unity, emphasis, repetition and contrast are used to construct the works and to draw you in. Karen McKay is a gallery guide and a life-long art scholar. Monday 7 & Tuesday 8 January, 11am-12noon. Two sessions $24 / $16. 2 sessions: $24 / $16 conc. Single session: $12 / $8 conc.

Cost $64 or $51 Concession
2 weeks
Session time 2 hr
Venue Glyde-In Garden Room
4 places remaining
For beginners and not-so-new; bring your acrylic paints, a canvas and an image or idea to paint, and let your creativity have a go. Sean has for years coached painters both new and practised to help them build confidence and skills. Mix colour, learn to really look at a subject, gain useful techniques and enjoy yourself. Thing to bring. 2 Mondays & 2 Fridays, 7, 11, 14 & 18 January, 1.15-3.15pm. $64 / $51 conc.

Cost $60 or $48 Concession
5 days
Session time 1 hr, 30 min
Venue Glyde-In Garden Room
0 places remaining
This introduction to Five Animal Elemental Qigong is a gentle and complete dynamic qigong system which develops strength, grace, flexibility, fluidity, balance and an abundance of healing Qi. It will revitalize the organs, thus bringing balance to the immune system. We finish each class with the Dragon Ball Walk, and/or Qigong self-massage so please bring a pillow and a mat. 5 sessions, Monday 7 to Friday 11 January, 4-5.30pm. $60 / $48 conc.

Cost $44 or $35 Concession
Single session
Session time 6 hr
Venue Glyde-in back room
9 places remaining
Hand-make Flopsy, Mopsy, Cottontail or Peter, wonderfully true to Beatrix Potters illustrations. Maureen is a textile artist with flair and originality and will help you use socks, stuffing and stitching to create animal characters to fall in love with. Bring lunch and hand-sewing things, and have fun. Tuesday 8 January, 9.30am-3.30pm. $44 / $35 conc (+ $12 kit).
Glyde-In is grateful for the support of:

Lotterywest

The Town of East Fremantle

Fremantle Ports
Glyde-In is a proud member of: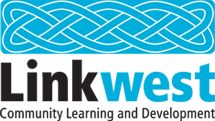 Linkwest Community Learning & Development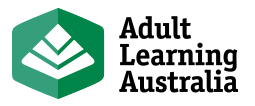 Adult Learners Week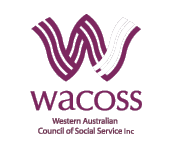 WA Council of Social Services