Term 3 is under way and bookings are ongoing.
Term 4: Enrolments begin Wednesday 10 October from 8.30am in person or 9.30am online.
Who We Are
Glyde-In Community Learning Centre, 42 Glyde Street, East Fremantle, offers courses, talks and activities that we hope will enrich your enjoyment and knowledge, and foster a healthy community life.
We aim to be a source of learning that doesn't cost the earth, that doesn't need prior knowledge or qualifications, and doesn't ask for a huge commitment of your time. Our courses are non-competitive and informal. Tutors are from all walks of life, and we welcome more! The Centre is run by a volunteer Management Committee, and four part-time staff members. We generate much of our funding through membership and course fees, and are also supported greatly by the Town of East Fremantle, who provides our building and its maintenance, and very substantial funding.

Glyde-In gratefully acknowledges the support of staff and councillors of East Fremantle Council.

Note: Concession eligibility is for those holding an Age Pension Card, a DVA Card or a Health Care Card (not National Seniors' Health Care Card).
Online Enrolment Instructions
To watch the Online Enrolment Video Tutorial Click Here
To download Online Enrolment Written Instructions Click Here
Coming Up...
...Click on an activity below for details or, visit our
programme
page for a complete list and to enrol into multiple activities.

Cost $30 or $25 for Members
Single session
Session time 3 hr
Venue
24 places remaining
Harbour Theatre Book by Friday 7 September. David Williamsons third play in the Jack Manning Trilogy. It focuses on the pressures that erupt at the staff meetings of charitable organisations. Allegiances are sworn, defences are up, tempers flare and tears are shed. Collect your ticket 1.30-1.45pm at the foyer, Camelot Theatre, 16 Lochee St Mosman Park.

Cost $5
Single session
Session time 2 hr
Venue Glyde-In Garden Room
20 places remaining
Hand-sew remembrance poppies ready for the 100th anniversary of the November Armistice. These handsome brooches are made with multi-layered felt and can also be used for Anzac Day too. Make some with the grandkids at home or donate extras to a poppy collection. Bring scissors, needles and thimble. $1 for fabric per poppy, please pay tutor on the day.
Membership is required
Cost $70 or $56 Concession
7 weeks
Session time 1 hr, 15 min
Venue Glyde-In Garden Room
11 places remaining
Postures, breath awareness, meditation and relaxation. All ages welcome. Reduce stress and tension and learn simple techniques to use at home. Suitable for anyone who can move from standing to floor with relative ease. Wear loose comfy clothing.

Cost $17 or $12 for Members or $8 Concession
Single session
Session time 1 hr
Venue Glyde-In Garden Room
45 places remaining
Recently returned from Findhorn, Scotland, Alan Hancock describes how a 500-strong community is working to change the world one heart at a time through its approach of spiritual ecology. Since Findhorns three founders arrived in 1962, the lands windswept dunes have been replaced with lush woodland and gardens, eco-housing, windmills, solar panels and education centres. The story unfolds in an unexpected and stimulating way. As Findhorns credo says, expect miracles.
Membership is required
Cost $48 or $38 Concession
3 weeks
Session time 2 hr
Venue Glyde-In Computer room
6 places remaining
See how most computers speed up when you spring-clean them. Windows PCs slow down considerably as you download from the web or install new apps. Learn to back up your PC, find out where the dross collects and clear it out. Learn to turn off unused features, empty the recycle bin, un-install apps that you don't need any more. Note, not for complete beginners.
Glyde-In is grateful for the support of:

Lotterywest

The Town of East Fremantle

Fremantle Ports
Glyde-In is a proud member of: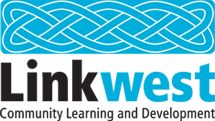 Linkwest Community Learning & Development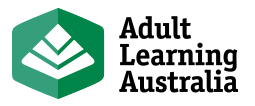 Adult Learners Week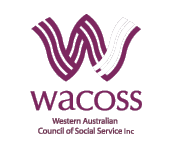 WA Council of Social Services